It's now almost two weeks since Tweetlogix and many other Third-party Twitter apps have been unable to access Twitter. Since then, we have not received any direct response from Twitter regarding Tweetlogix. The only communication from Twitter mentioning the problem has been the following tweet posted on January 17th by @TwitterDev.

Two days later, on January 19th, Twitter quietly updated its Developer Agreement. The change to the agreement adds the following restriction, which effectively bans Third-party Twitter clients.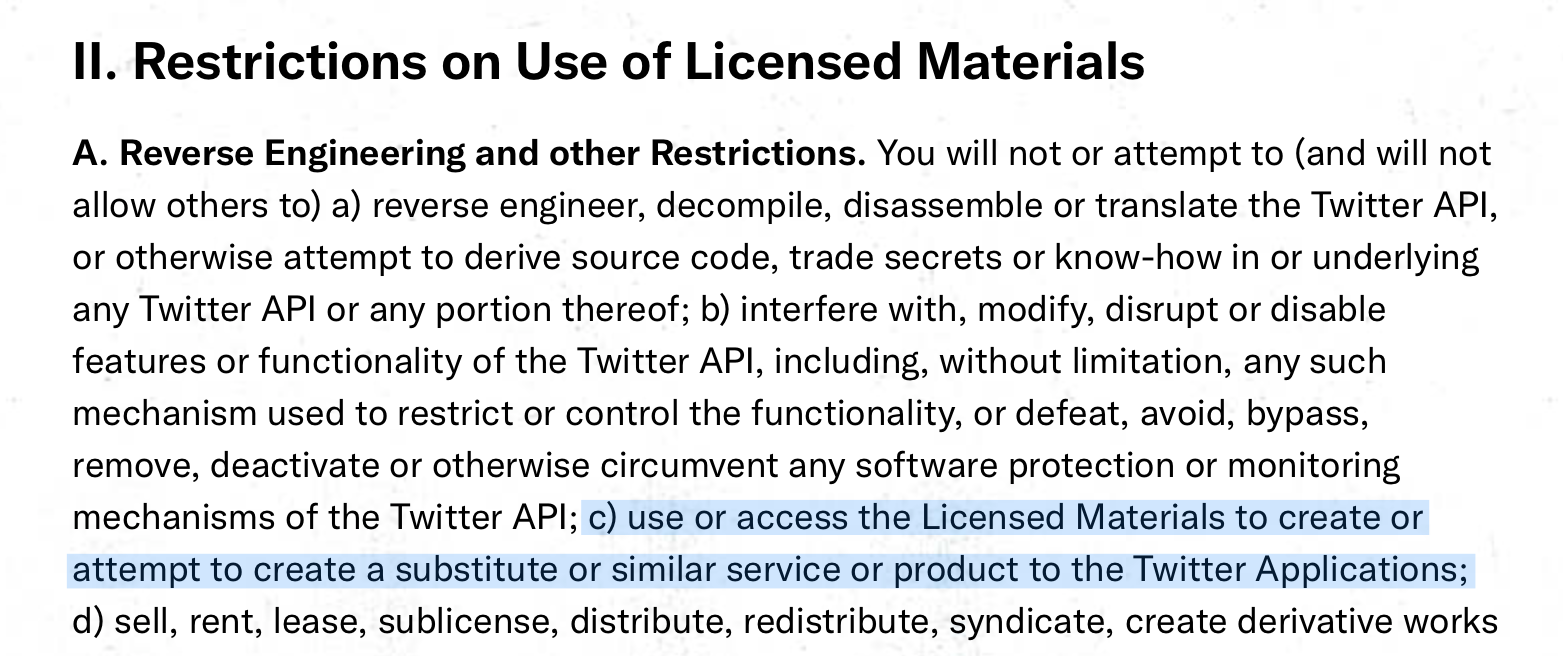 Sadly, this appears to be the end for Tweetlogix and other Third-party Twitter clients.
Tweetlogix was introduced on the App Store in September, 2010. It has been a privilege to interact with so many enthusiastic users all over the world. Thanks to all of you for supporting our work and encouraging us to keep it going over the past 12 years.