Powerful Filtering Made Easy
Silence Twitter noise by instantly muting users, hashtags, keywords, phrases, retweets, or clients.
Filters apply instantly to your existing timelines and can be undone at any time. You can even review your muted-out tweets to see what you've missed.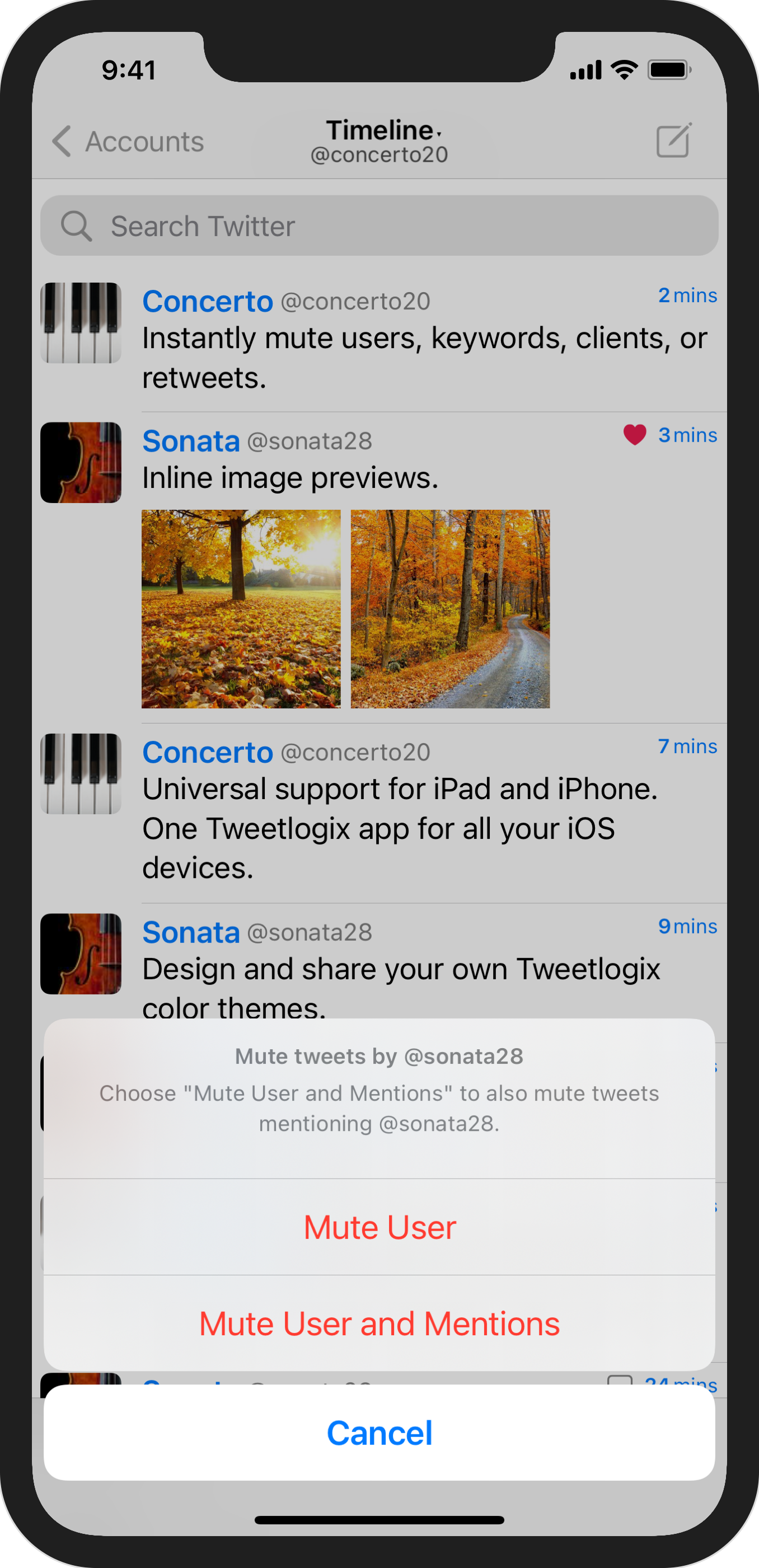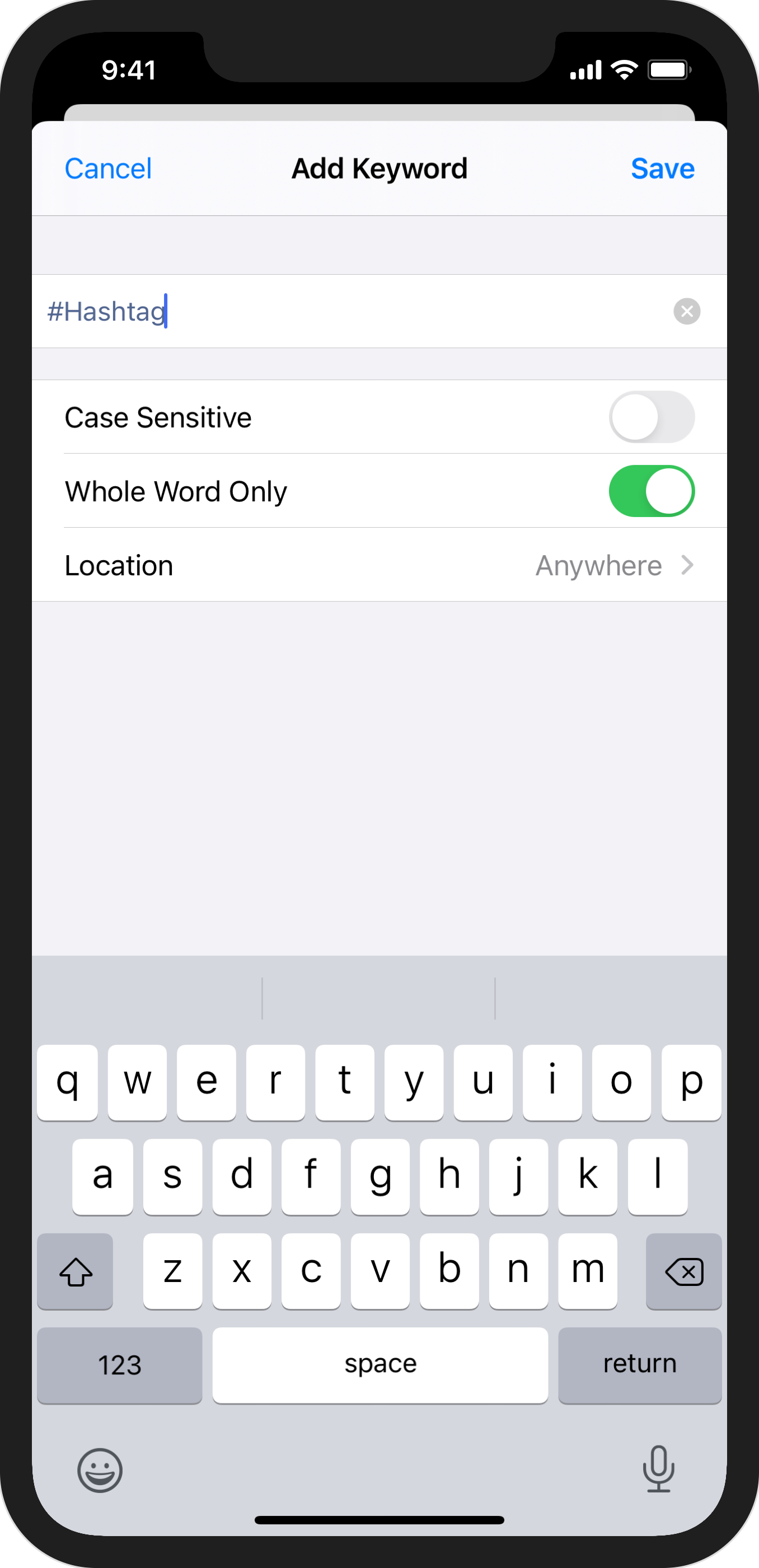 Rich Timeline
The Tweetlogix chronological timeline offers inline images, auto expansion of long tweets, gap detection, and much more.
Swipe any tweet for actions. Tap any tweet to view replies and conversations.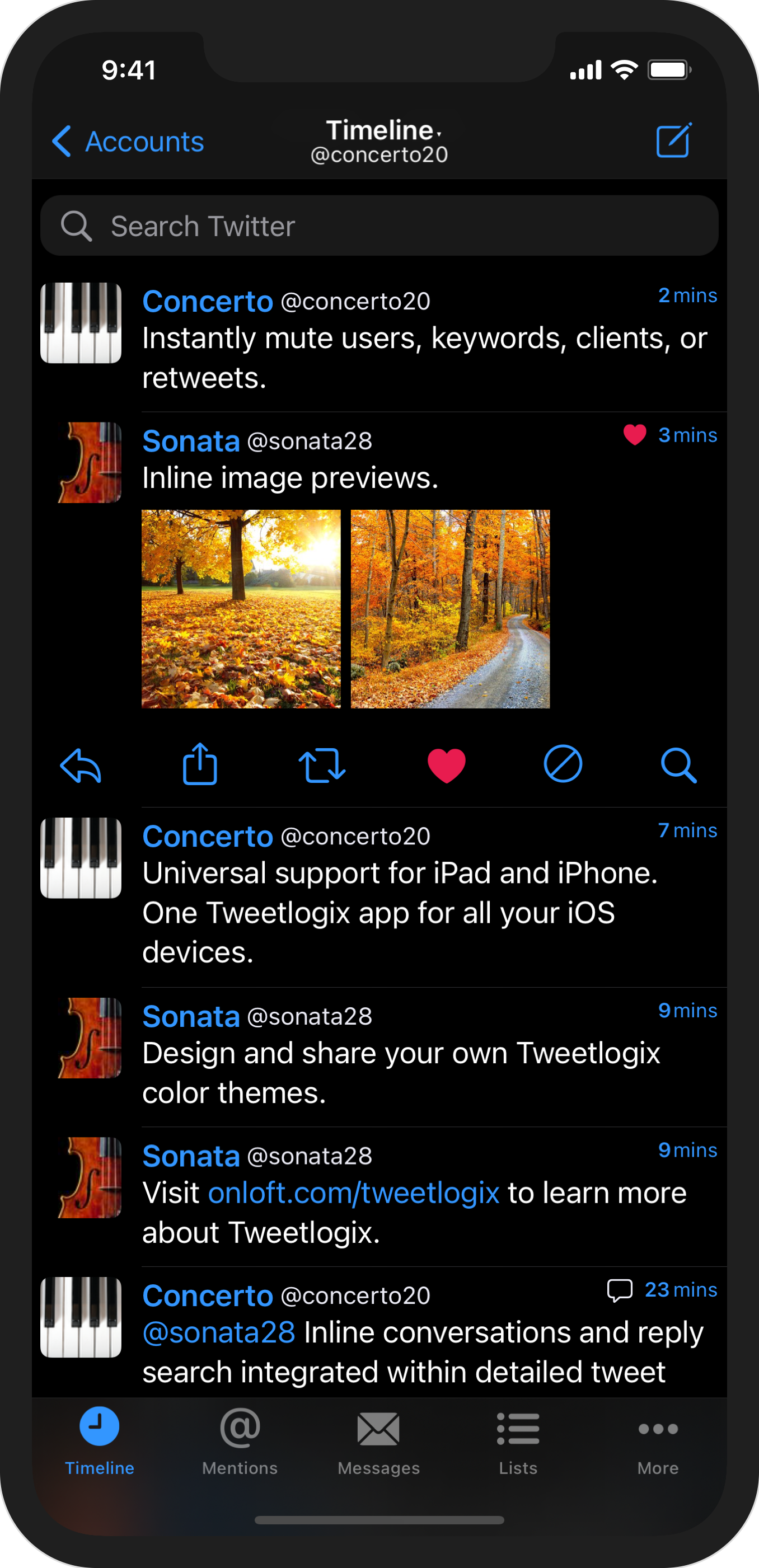 Design Your Own Color Themes
The Tweetlogix Theme Designer makes it easy to design, preview, and share your own color themes. Sharing a theme is as easy as sending a tweet.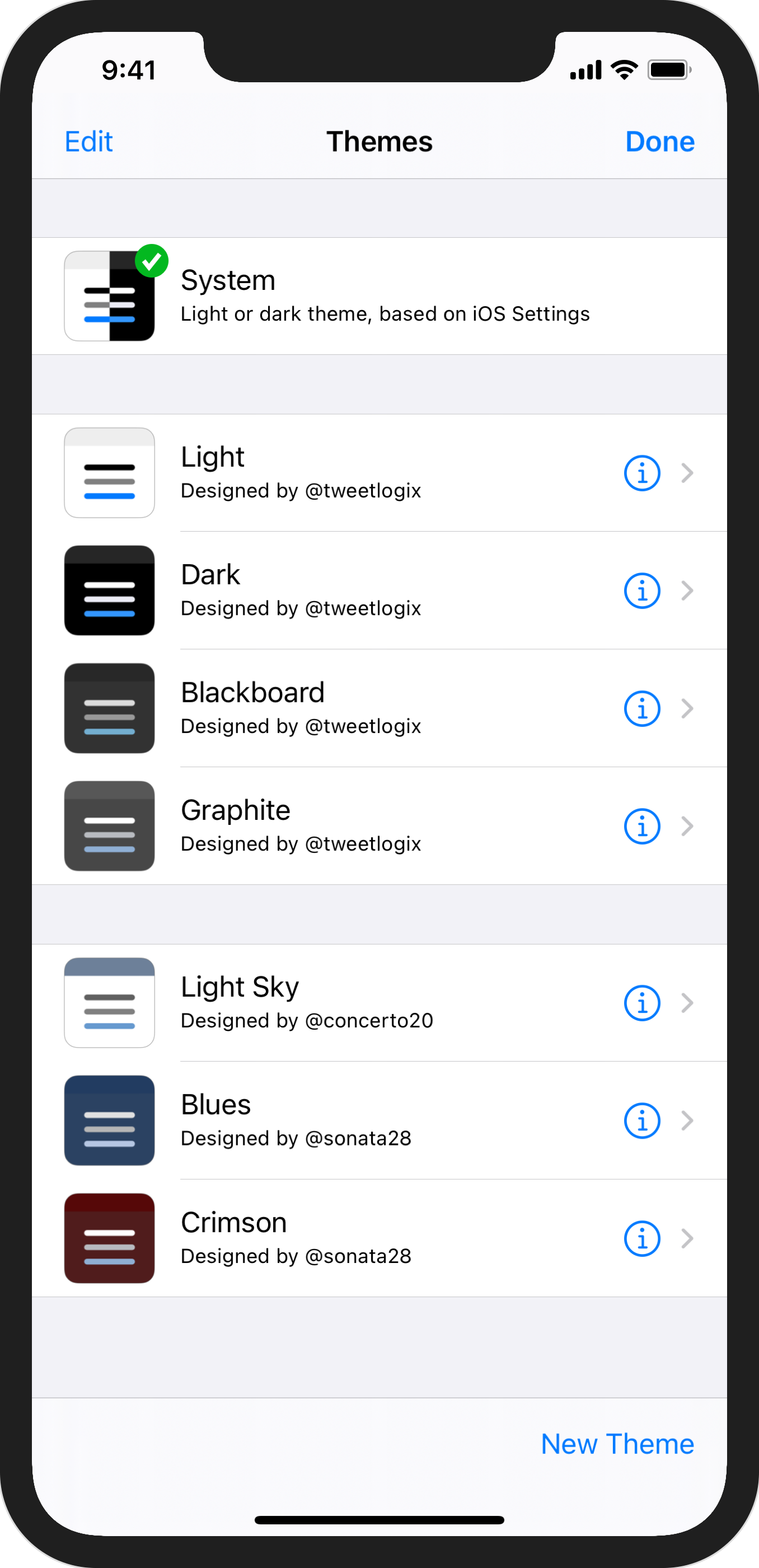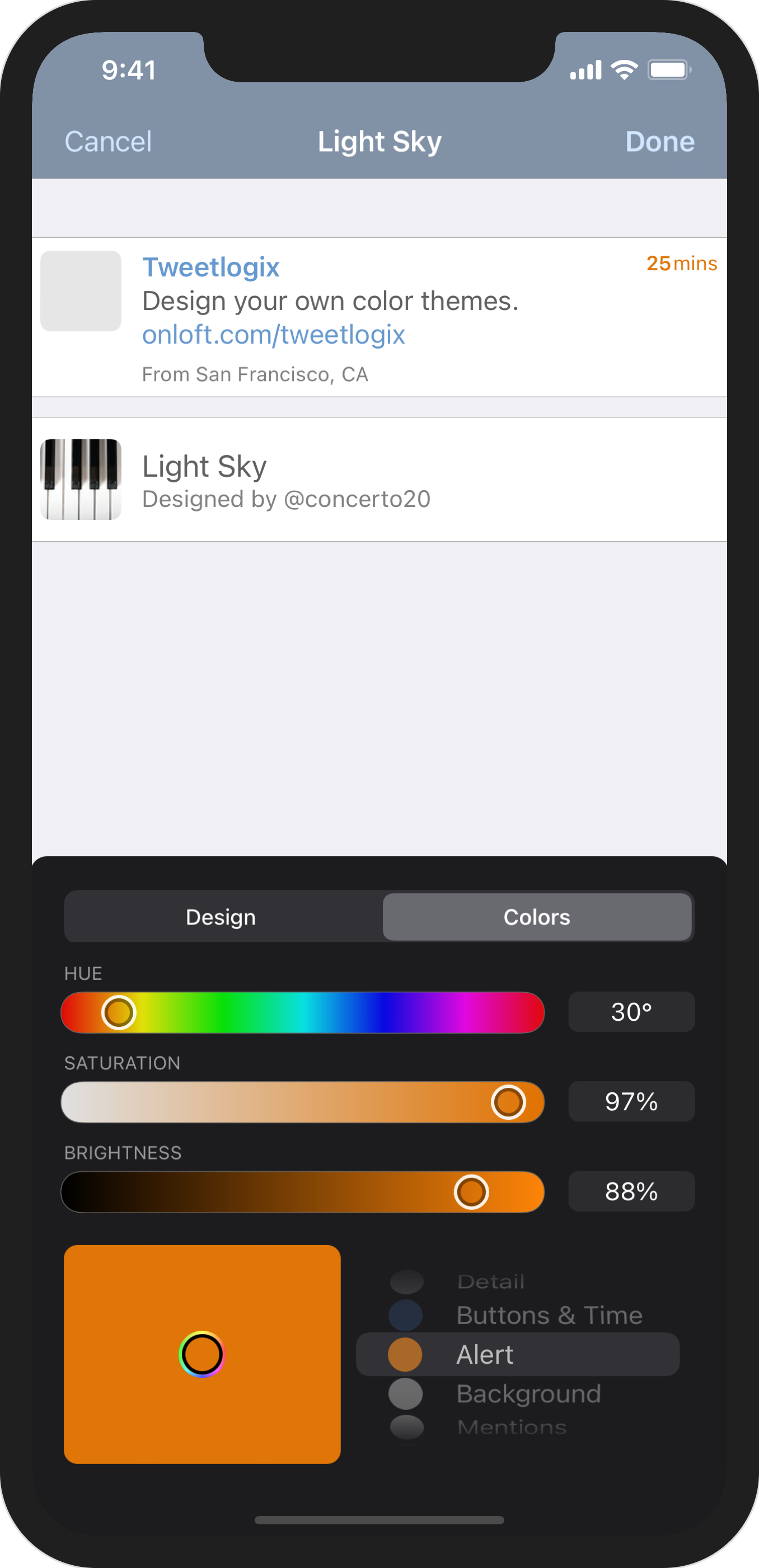 Twitter Lists
Create or follow your favorite Twitter lists. Tweetlogix keeps track of each list's unread tweet count and scroll position, just like your home timeline.
You can also use a Twitter list or saved search as a replacement for your main Tweetlogix timeline. Tap the Timeline titlebar, then select any of your owned or subscribed lists.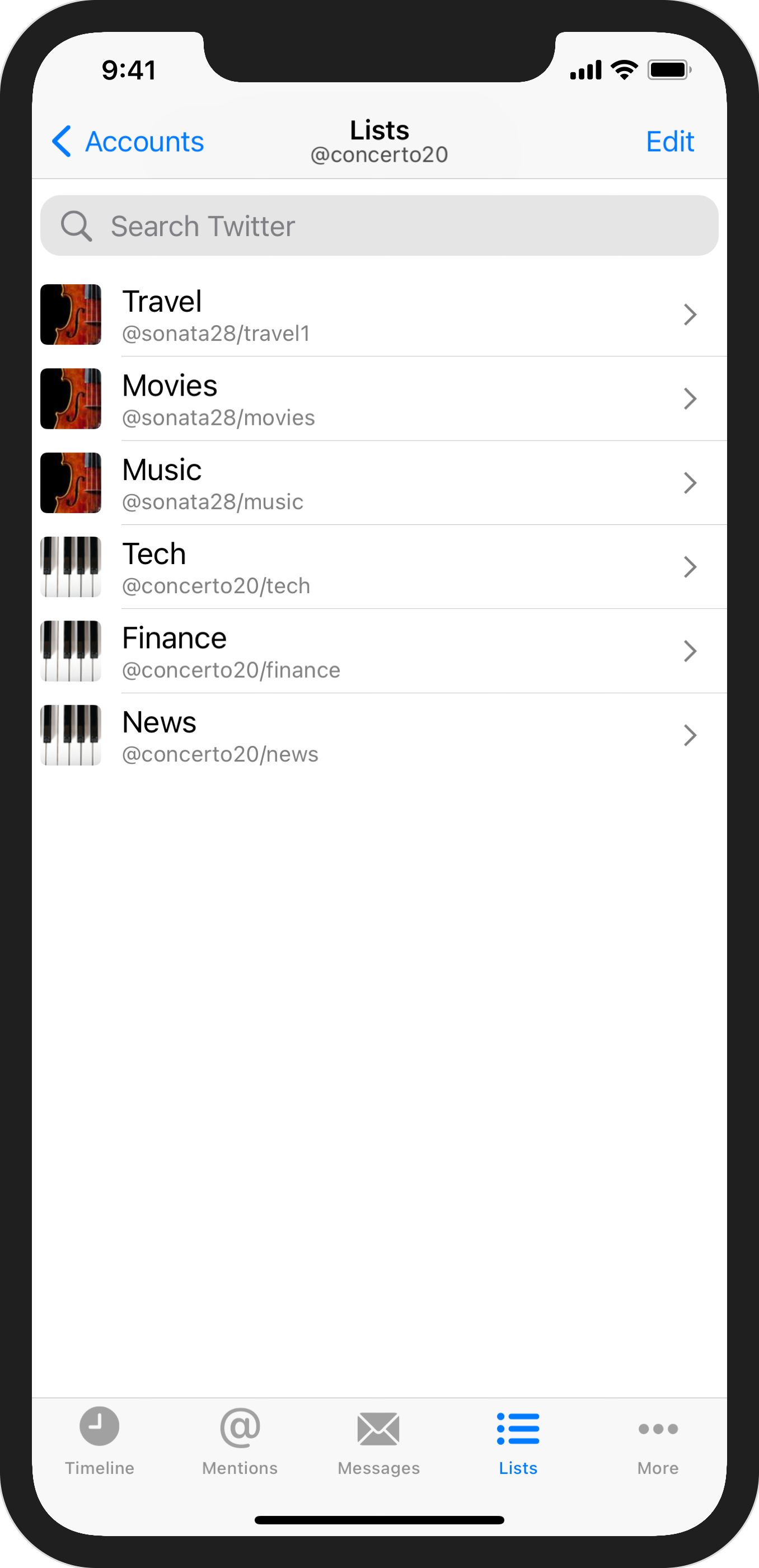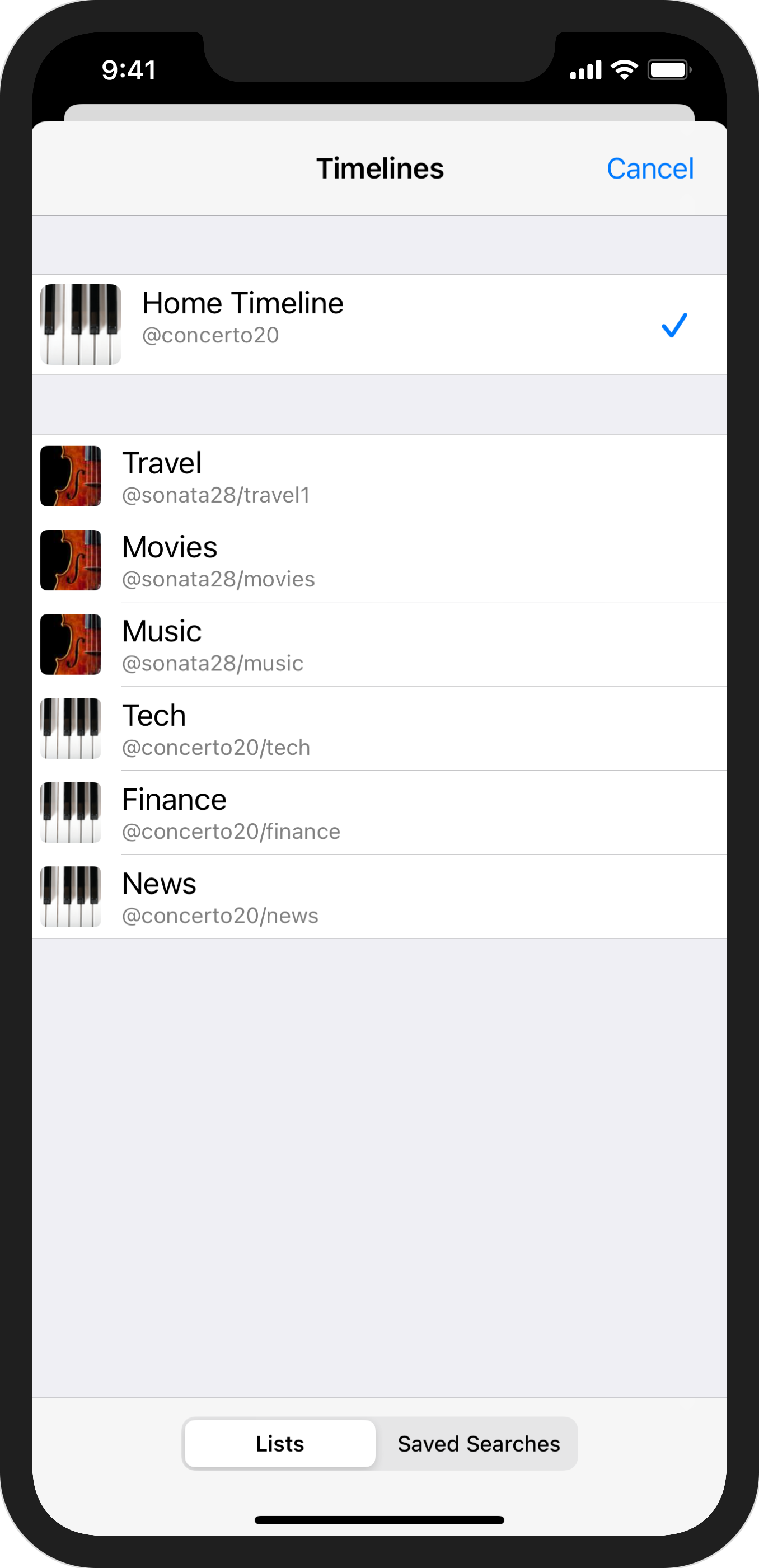 Compose Tweets
Compose tweets with images, GIFs, videos, or music titles.
Auto completion of usernames, alphabetical contacts list, and much more.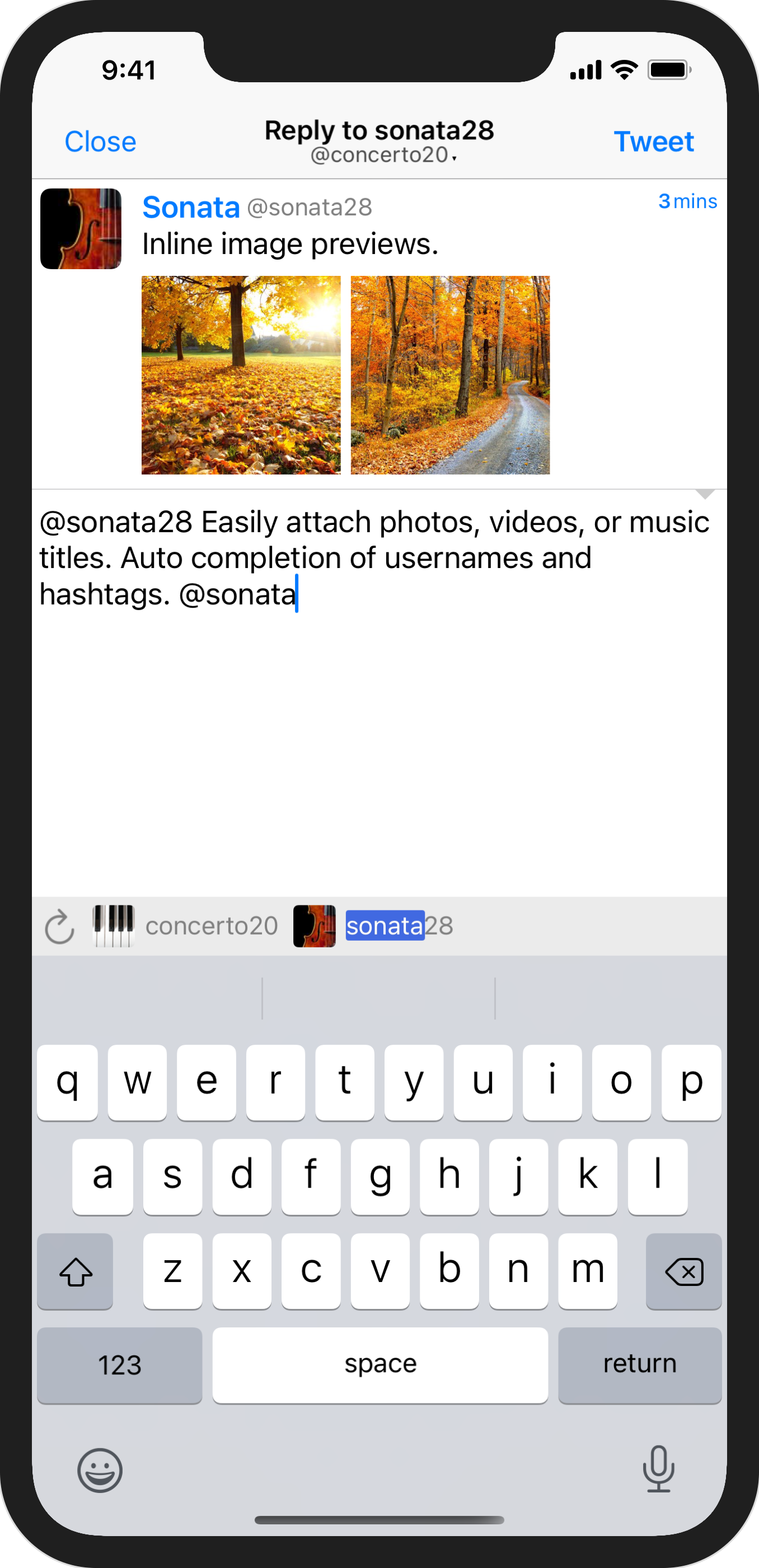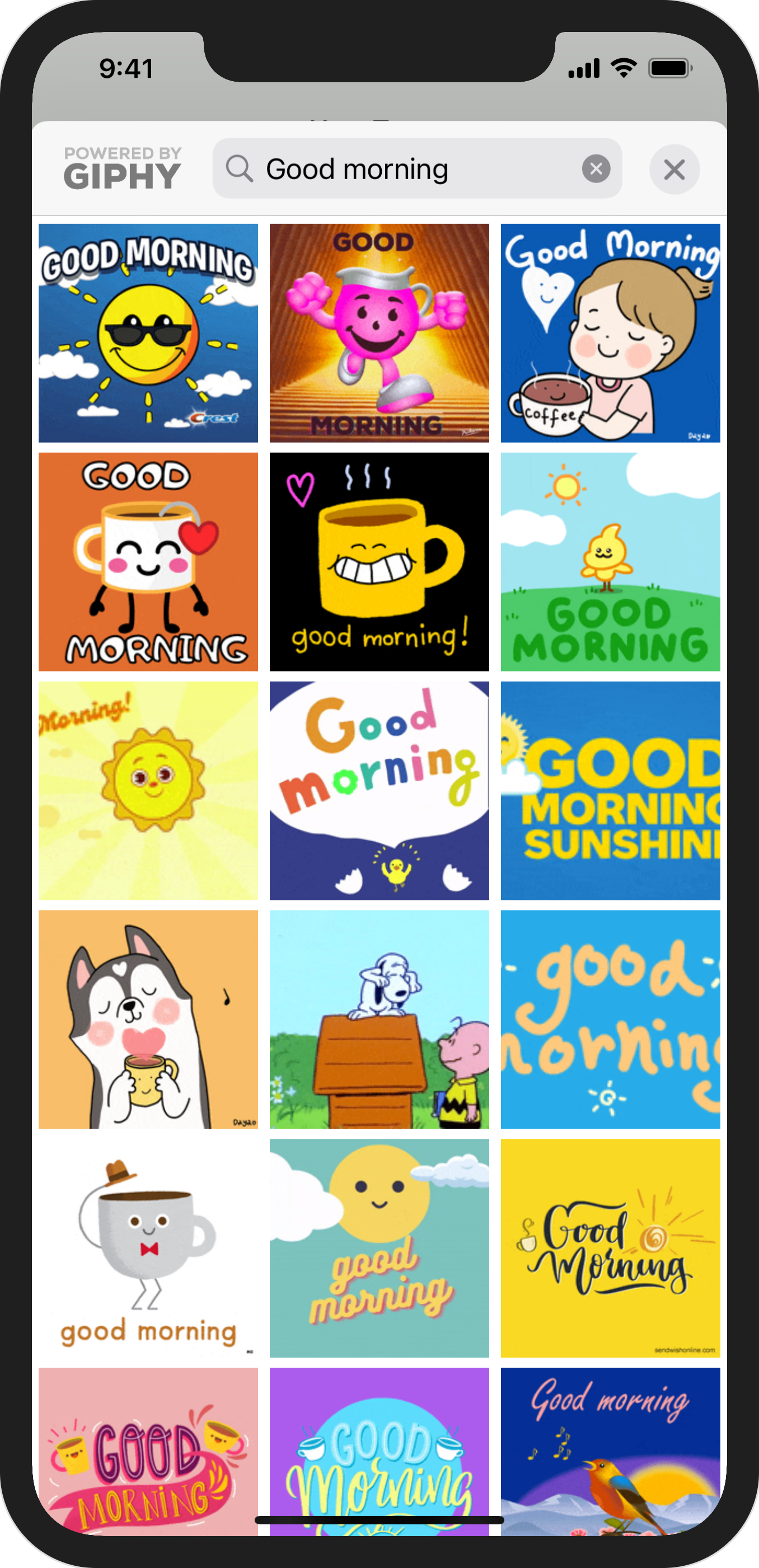 Twitter Search
Twitter search is integrated throughout Tweetlogix.
At the top of timelines and lists, tap the search box to search the current timeline, or to search for tweets or people on Twitter. The search box also retains your last search text when you return back.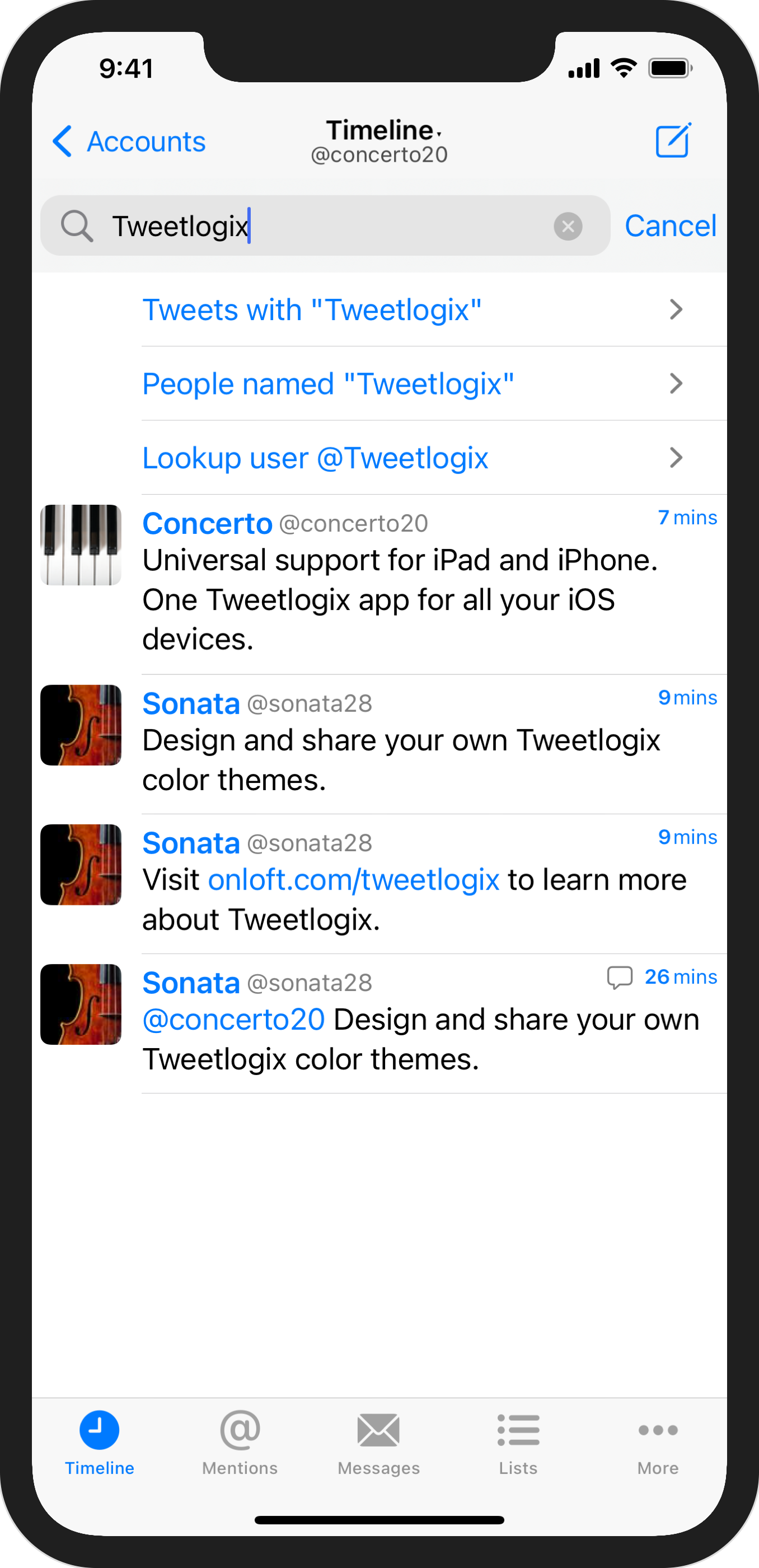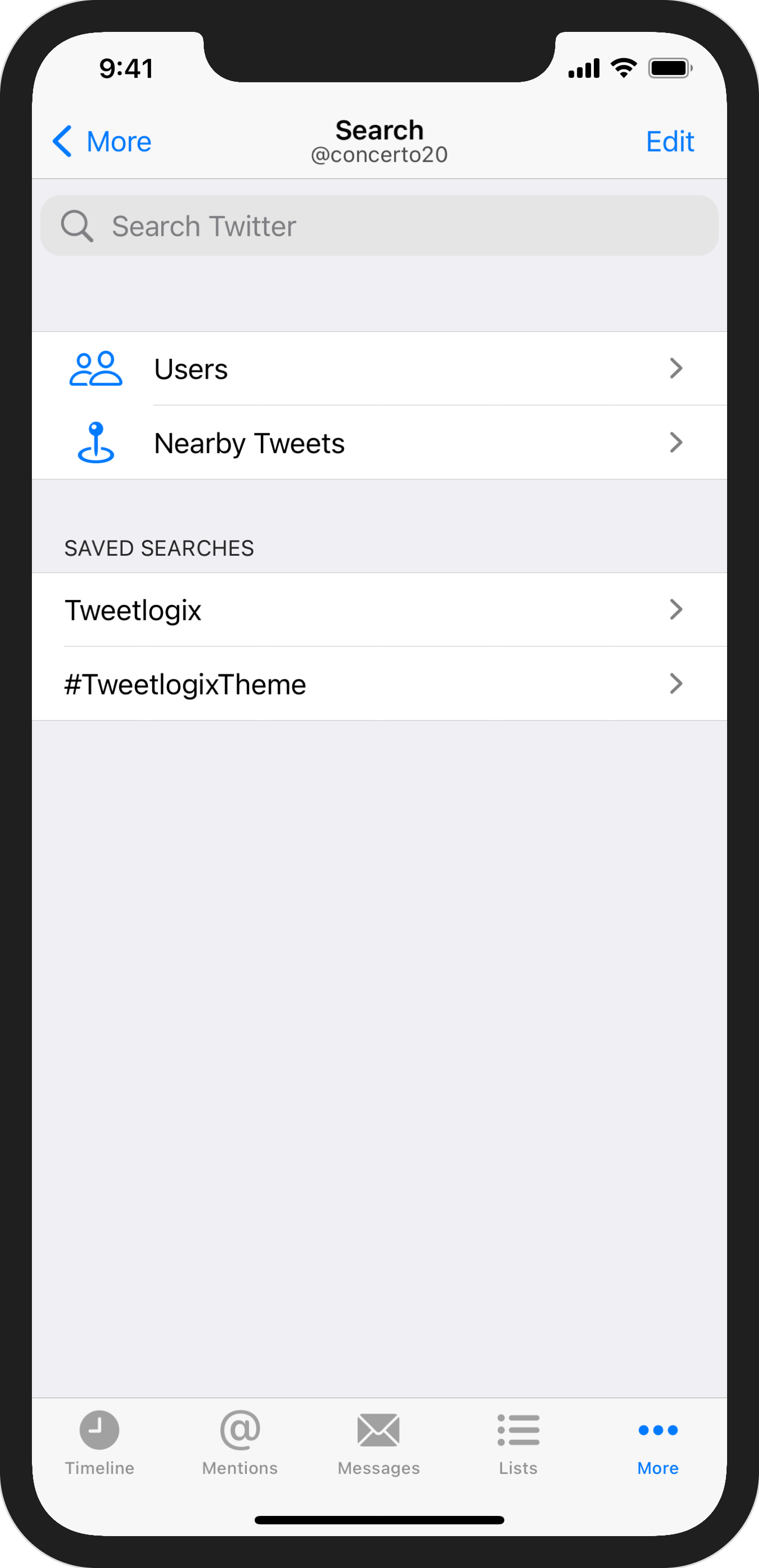 Accounts and Profiles
Tweetlogix supports multiple Twitter account logins.
The Accounts view offers convenient access to your Follower, Following, and unread Direct Message counts.
You can also edit your Twitter profile directly within Tweetlogix, including uploading of Twitter profile and header images.